Why Hire A Professional?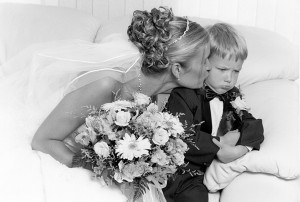 Why not save your money and use a family member or a student to shoot your wedding?
Accountability– we are accountable to provide excellent images and service, our business reputation requires this.
Organization– we help you organize the photography part of your day, including locations,timing,and the rest of your needs.
Flow of the Day– from pre-bridal to reception, we help things run smoothly using our experience and time management.
Posing– do you really want to have to tell the photographer what images and poses you want, or have them work of samples that you have to provide?
Equipment– professionals carry top quality equipment along with BACKUP equipment should anything fail.
Consistency– pro-labs are used to take our quality images and make sure that they are delivered with consistent colour and density (inconsistency of images can be a real pitfall with amateur photography and labs).
Retouching– professional studio retouching is included in all of your enlargements and prints in your wedding album.
Layouts– from custom thank-you cards to collage photos in your album, our professional designers can take our images and produce stunning results
Albums– a wide variety of professional albums are available, from traditional to coffee table books.
Framing– take advantage of our in house custom framing and matting, including canvas wraps at an affordable price.
Quality of Photography– by far, the most important reason to hire a well experienced photographer. Let us capture your day so you will look back with no regrets from your investment